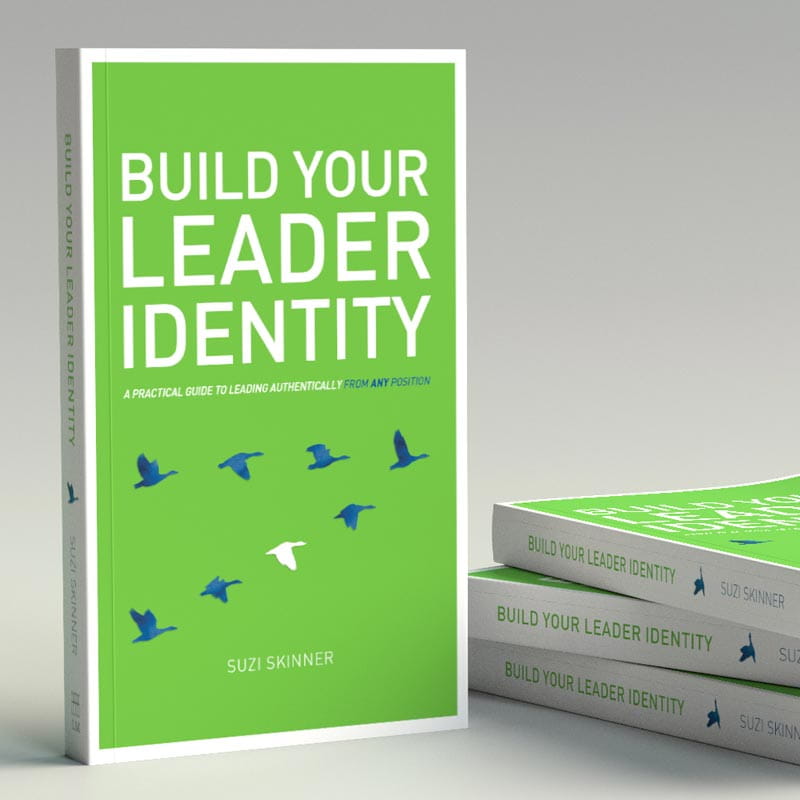 Build Your Leader Identity
A Practical Guide to Leading Authentically from any Position.
At its heart is the idea that every person has the potential to lead by drawing on personal attributes, values, and life experiences. This book will step you through building your own unique leader identity. This book has the potential to transform the way you think about yourself and your ability to become a more empowered, conscious leader in your chosen area.
Skills to build your own unique leader identity – the self-expression of who you are as a leader.
A personal approach that asks you to consider how your core values and individual history affect your leadership, whatever your position.
Questions the events in your life and how your multiple identities such as daughter or son, manager or team member, may have reinforced or undermined your ideas about your potential to lead, or what leadership means to you.
A process that celebrates diversity.
A journey where one size for leadership does not fit all.